A desire for a stronger online presence
A global company that didn't have global recognition
Increasing market share and qualified leads
The BottomLine team helped Canada Pipeline Accessories develop their voice and take their message to the world by putting them through the BottomLine Impact Assessment process. In just a few short months, we were able to help them increase their brand awareness, capture more leads every month, and create a plan which helped them share their incredible technology worldwide.
To learn more about the BottomLine Impact Assessment and how it helped Canada Pipeline Accessories, click on the button below to download our case study.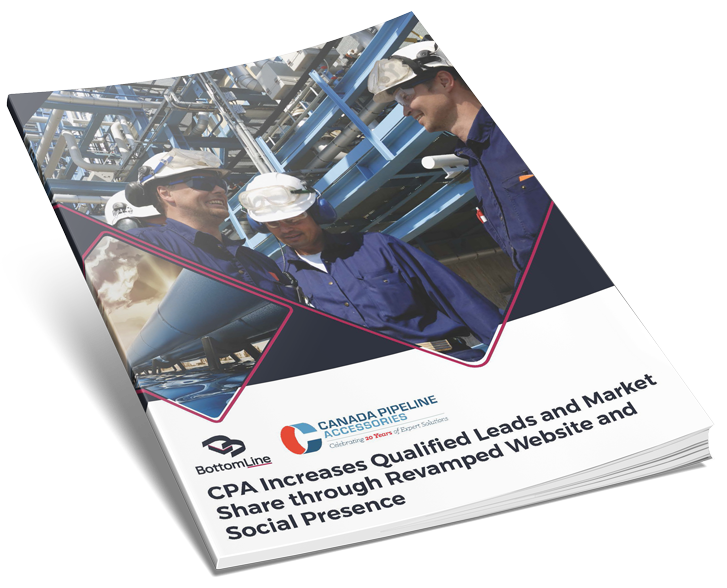 By submitting this form, you are granting BottomLine Marketing Inc. permission to e-mail you. You can revoke permission to e-mail you through the address you provided at any time using the unsubscribe link at the bottom of every e-mail.